In this article, I will help you to submit a step-by-step application for the OCI (including screenshots),
Step 1 – Proceed to OCI website and click on "New OCI Registration."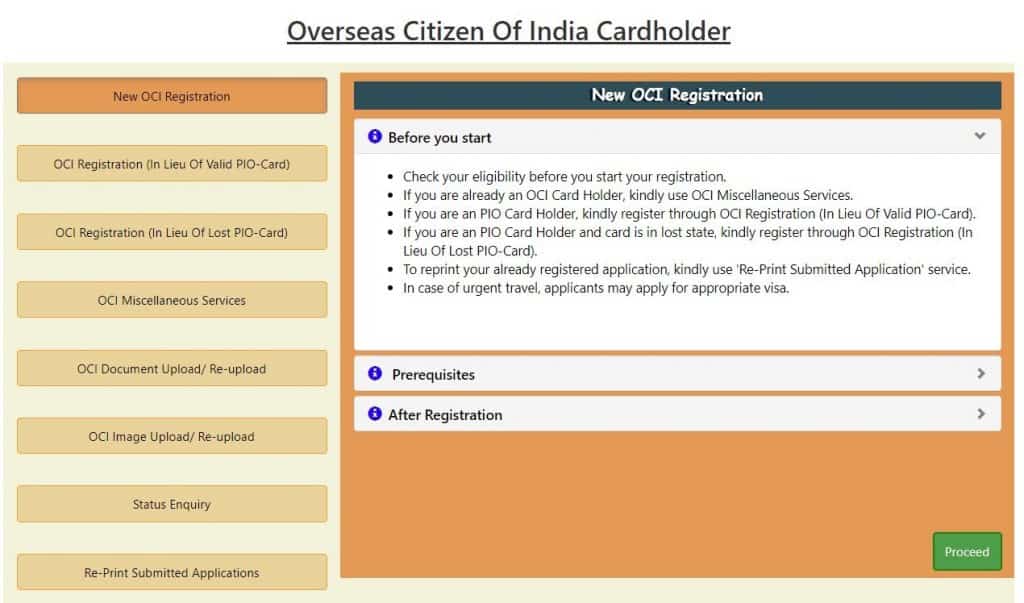 Step 2 – After which you are to answer the captcha security question and press "Enter"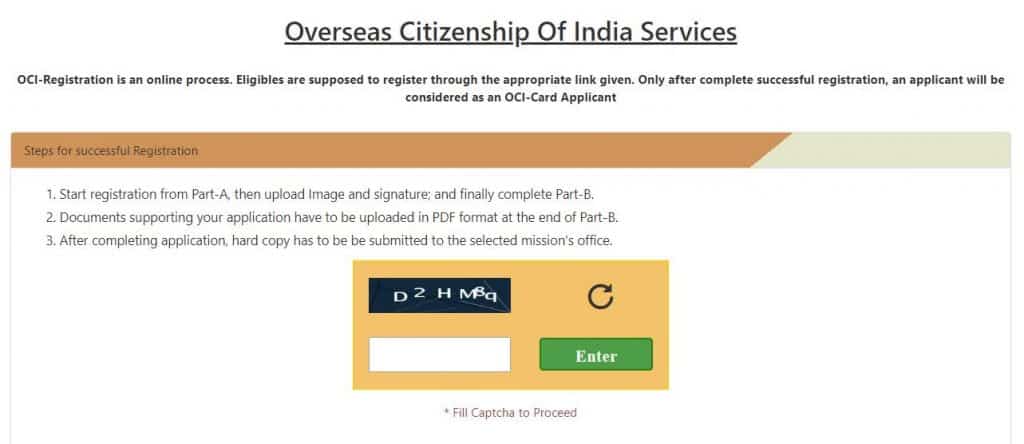 Step 3 – Next, click on "Fresh Application".
Step 4 – Select country as "UK" and the most convenient location. The options available are London, Edinburgh and Birmingham.

Step 5 – The form is then split into three parts, that is Applicants' Information, passport details and finally family details.
Step 6 – Details required on Applicant's Information section
1. Name and Surname as per current passport (UK)
2. Middle name (if any), need to go into the name form field
3. Complete details of Sex, DOB, Country and state of Birth, Place of birth, Current Nationality, Visible mark and Marital status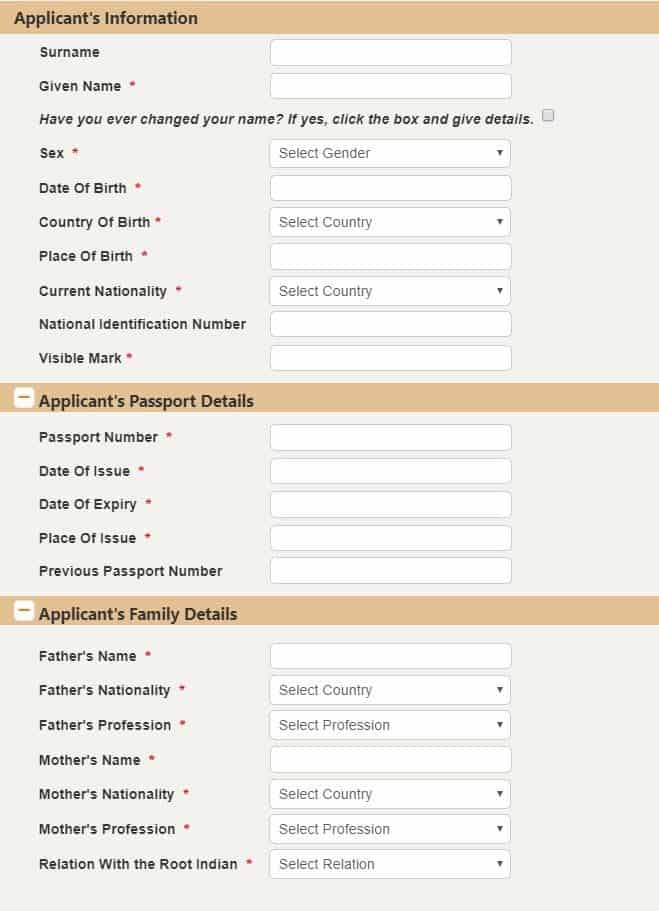 Step 7 – Review and click on the Save & Continue.

Step 8 – Ext section will require you to fill in your complete passport details and family details.
Step 9 – Once complete, select "Update & Continue" to move to the next part of the application

During the application, Temporary Application ID will be created in red text on the top right section of the form. You need to copy this text box on to the clipboard and continue filling application form and this temporary ID can be used to login again and continue filling the form.
For an in depth explanation on how to fill in the OCI application form on Section A Part 2
How to complete online OCI visa application Section A – continue