The focus of part-B of the form is about information of your Citizenship.
Citizenship details are divided into three parts:
1) Citizenship details
2) Nationality details
3) Other Details.
Step 1 – You are required to provide details in a questionnaire about your Citizenship.
Step 2 – Information about your existing nationality needs to be provided – which includes providing details as to how you acquired British Citizenship (Naturalisation/Registration etc.) It's about your existing nationality details – you need to provide details about how you obtained British Citizenship (Naturalisation/Registration etc.).If acquired British Citizenship through Naturalisation please provide the date for the same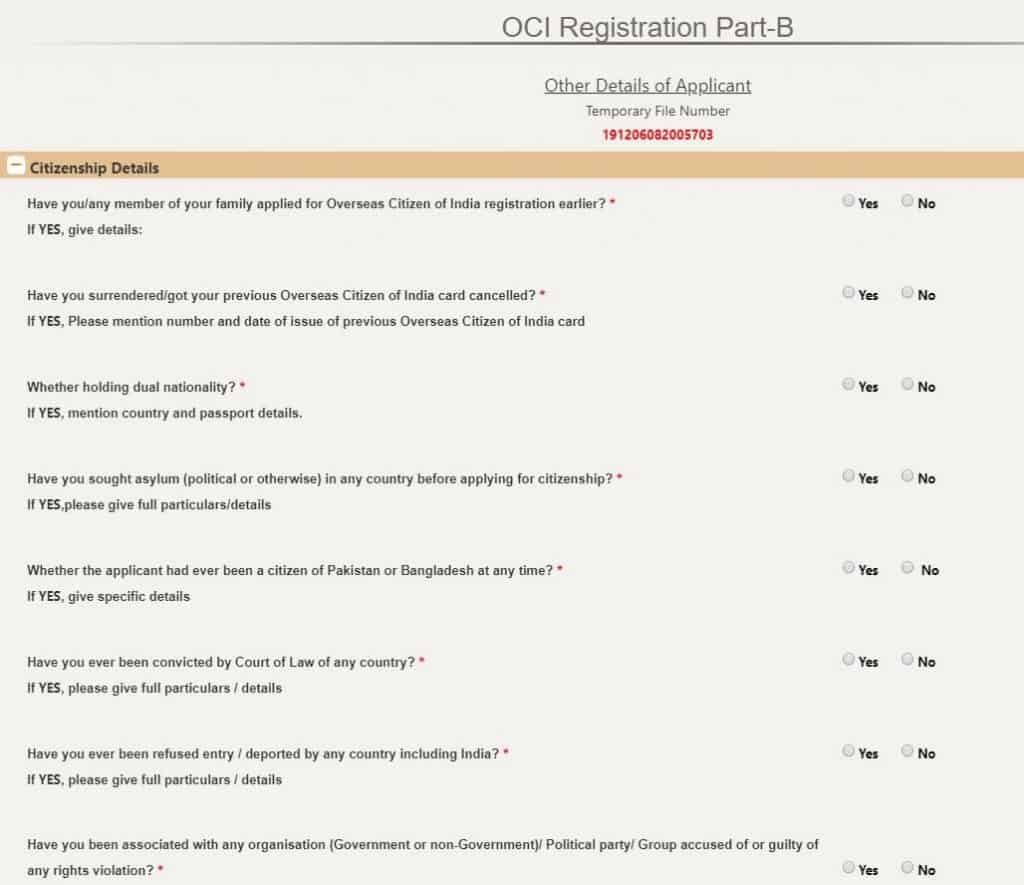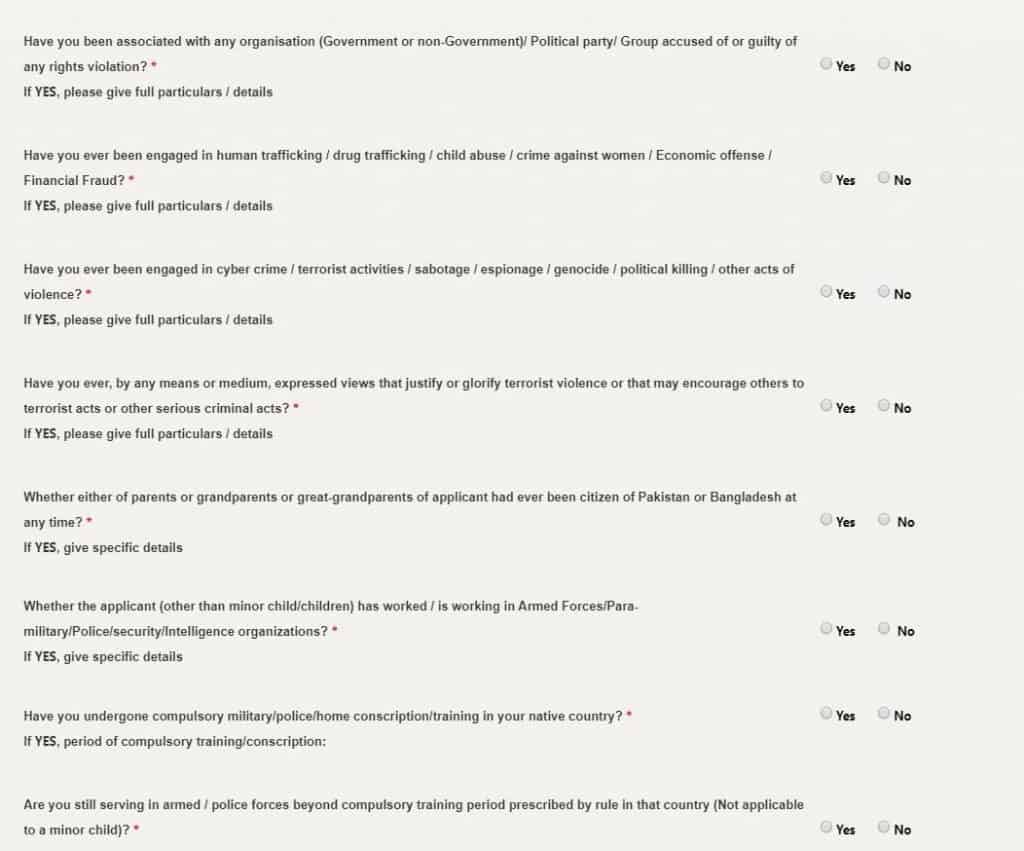 Step 3 – Provide details of your previous nationality in "Other Details" section. Details of relatives staying in India needs to be provided.
Once verified and checked click on "Submit".

Step 4 – You will then get a confirmation on screen.
Note – If you have successfully reached here, you have completed Part-A (including online documents upload) and Part-B of the OCI application form.
Can you submit OCI application on behalf of your family member(s)?
Please note only immediate family members are allowed to submit OCI application form on behalf of his/her other family members. Its mandatory to provide proof of relationship, such original passport or identity paper.
For a complete on documents list to be uploaded online.
OCI Documents required to upload online